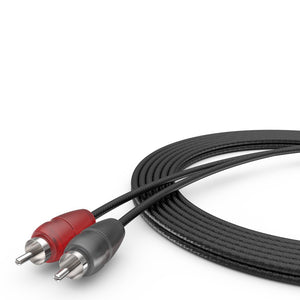 RCA Cable - 14 ft.
2-Channel Dual-Twist RCA Audio Cable 14 ft. (4.27m)
These RCA cables have an aggressive focus on bringing the most competitive innovation to the industry with no cut corners. This means accelerated levels of noise rejection that includes only the finest materials for production. The result is only clear
Includes a proprietary ultra-flexible PVC jacket that. BC-5W2 marine compliant.
Features
Dual twist design for increased noise rejection
Ultra-flexible PVC blended jacket
High tolerence compact molded ABS end
Dual split tip for maximum contact area