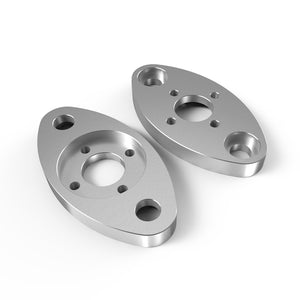 Malibu - Illusion X Adaptor MB
Malibu Illusion X mounting  plates. Professional Stainless Steel finish. Factory look. Perfect fit. Sold as pair.
Perfect fit onto a Malibu Illusion X Tower. Compatible with all Exile 360 Swivel Tower speakers. Fits lower position for installation of one pair of Exile Tower Speakers. 
Includes:(1 pair) Stainless Steel Illusion X adapters(1 set) install hardware
* Speaker Posts not included. Sold separately.