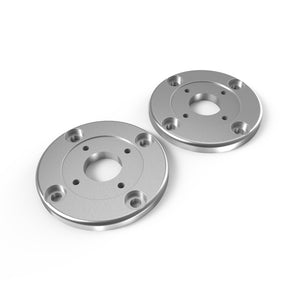 Mastercraft Adaptor for Mastercraft Tower
The adapters allow for easy installation onto one pair of your 360-degree male post mounts. Once fully assembled it is a perfect fit to mount onto your Mastercraft Tower! Sold as pair.

Includes:• (1 pair) Mastercraft Plates• Mounting Hardware
* Speaker Posts not included. Sold separately.