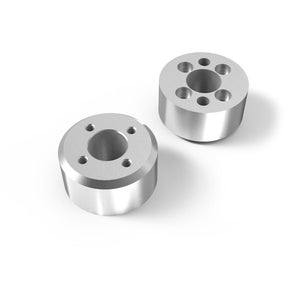 Nautique - Upper Adaptor
Nautique adapters fabricated for easy installation of Exile Audio Tower Speakers into the Upper position. Factory Look. Perfect Fit. Sold as pair.
Nautique adapters polished finish for installation of one pair of tower speakers direct to the Upper factory mounting location on the FCT-5 tower. It mounts onto towers easily with perfect fit bolts, ideal for the patented Exile spin clamp for all tower speakers. Fits XM9 and SXT9Q.
Includes:(1 pair) Nautique Adapters(1 set) of installation hardware
* Speaker Posts not included. Sold separately.