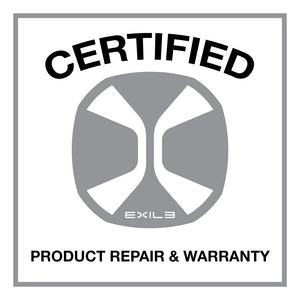 Certified Product Repair / Warranty
Fill out this form and submit to initiate the repair process of your Exile Audio equipment. You will either need to login to your Exile Audio account or create one to checkout. You will not be charged to submit a product repair request.

You will receive an email with a receipt. The order number on your receipt will be used as your Return Authorization (RA) Number. (exampe: #EX2201)

Please include a print out of this receipt inside the package, and write the order (RA) Number on the outside of the package, when you return it to us.

Return you Exile Audio product to us at the address below:
Exile Audio
17430 SW 63d Ave.
Lake Oswego, OR 97035
Once we receive the package you will receive another email with an invoice for the repair costs if it is not covered under warranty.